Hogmanay 2023 & New Year 2024
Celebrate Hogmanay and New Year with the Crinan Hotel's 'THREE DAY HOUSE PARTY'
To all our guests who enjoy spending time at The Crinan Hotel with its wonderful setting and relaxing atmosphere, we invite you to celebrate New Year with our 'THREE DAY HOUSE PARTY'
Where better to see out the old and bring in the new? Crinan is offering a Three Day House Party which is available to BOOK ONLINE. Information about the programme and prices are given below. You can phone us if you would like more details.
The three night package is priced from £825 to £1,225 per person. Offer includes:
accommodation
full breakfast
dinner each night
a champagne reception on Hogmanay
a boat trip on Venture West
painting demonstration by Frances Macdonald
Arrive at The Crinan Hotel on Saturday 30th December 2023 - Depart on Tuesday 2nd January 2024 after breakfast.
For more details call The Crinan Hotel on 01546 830 261 or book on-line here
---
SATURDAY - DECEMBER 30th
Arrive at The Crinan Hotel on Monday 30th December 2023.
Come on in to the warmth of a cosy fire, try our delicious mincemeat pies and shortbread made by our wonderful baker Paul or a cream tea or even a glass of bubbly.
Later you can relax over dinner in the Westward Restaurant and prepare for the festivities.
---
HOGMANAY - SUNDAY DECEMBER 31st
A lazy day in anticipation of a lively evening. In the morning there will be a boat trip aboard Sandy Campbell's Redbay Stormforce Cabin RIB Venture West to the islands or the Gulf of Corryvreckan if the weather permits. This is an ideal way to blow away the old year in preparation for the New Year! Land lubbers can lie in and hold the fort. This boat trip is amazing fun and is included in your Hogmanay stay.
If you wish to explore there are wonderful and beautiful walks for all abilities and winter is a great time to see otters, deer and a great selection of birds. A short drive away is Kilmartin Glen with its ancient standing stones. Crinan lies in Dalriada which is the oldest Kingdom in Scotland and the Ancient Kings were crowned here.
Prior to dinner the Crinan Team will be hosting a Champagne reception in the Gallery Bar which is enclosed on the hotel roof.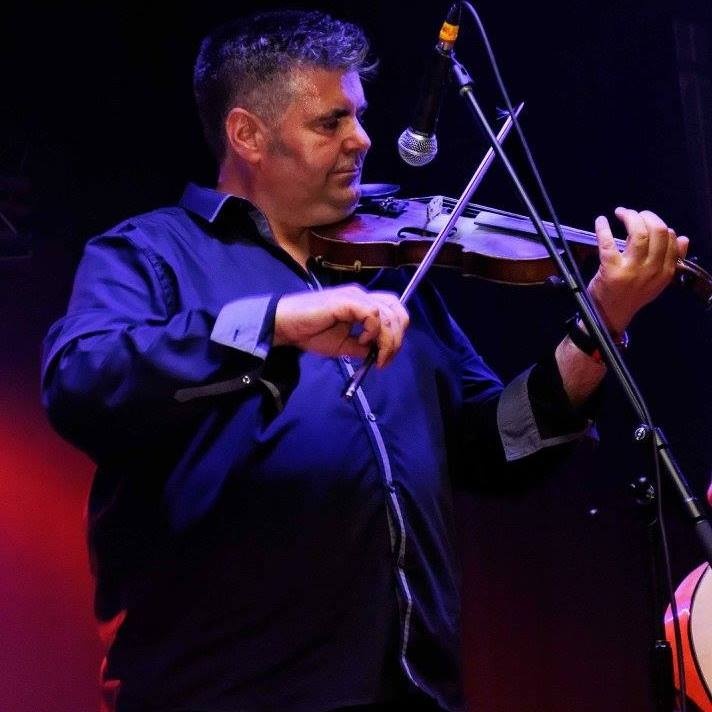 Then you will be piped down to the Westward Restaurant by our favourite piper to enjoy a sumptuous Black Tie (or a Touch of Tartan) Dinner to music played by internationally acclaimed fiddler Archie McAllister.
There will be Scottish reels as the evening progresses towards Ne'rday.
Dress Code: Black Tie or a Touch of Tartan.
The piper will bring in the Bells.
The hotel will pour you a glass of champagne and we will bring in 2024 together.
The reeling and wheeling will carry on.
Then Haggis Neeps and Tatties will be served before you retire.
---
NEW YEAR'S DAY - MONDAY 1st JANUARY 2024
There is no hurry, breakfast will be served until 10 am
and lunch will be served in the Seafood Bar from 12 noon.
After lunch, you can relax in the pub where there is a selection of around 50 different whiskies.
In the afternoon Mrs Ryan (aka Frances Macdonald) will give a short painting demonstration.
Later, enjoy an evening of entertainment with a variety of musicians organised by Archie McAllister. We invite you enjoy another delicious dinner then, as is customary at Crinan, we will invite guests to contribute a song or some other party piece. There will be a special prize for the least inhibited performer.
---
Departure on Tuesday 2nd January 2024 after breakfast.
---
Prices for "The Three Day Package" start at £825.00 per person to £1,225.00 per person for a double or shared twin room.
This is inclusive of full breakfast, gourmet dinner, champagne reception on Hogmanay and a glass of bubbly and/or cream tea and/or shortbread and mince pies on arrival.
To secure a room at the Crinan Hotel for the Hogmanay Houseparty we will ask for a 50% non-refundable deposit upon reservation with the final 50% non-refundable payment made by 31st October 2023. Please note that our cancellation policy is 60 days prior to arrival, should you wish to amend or cancel your reservation prior this time, you will forfeit the deposit made up to this point. Reservations cancelled within 60 days of arrival are liable to be charged the full cost of the stay.
Please make sure you have your own holiday insurance to guard against the risk of unforeseen circumstances preventing you coming to Crinan for the Hogmanay House Party as these payments are not refundable.
Children and Dogs are welcome
For more details call The Crinan Hotel on 01546 830 261 or book on-line here