Home
The Crinan Hotel is a magnificently eccentric hotel in Argyll on Scotland's beautiful west coast.
Family owned for over 40 years, guests at Crinan benefit from many original and authentic touches and a charming artistic flair. Visitors enjoy genuine warmth and colourful hospitality in a hotel that respects its history and place in a stunning and wild environment.
All of the hotel bedrooms have breathtaking views of the sea, some have private balconies and each room is dedicated to a famous Scottish artist.
Located at the north end of the Crinan Canal, Crinan has been a fishing port for over 200 years. It is unique and unspoilt. Jumbo prawns (langoustines) are landed 20 metres from the hotel kitchen at 17.00 hours in time for dinner. The Westward Restaurant serves fine and exciting fare. The Crinan Seafood Bar is deliciously more informal. Scottish beef, hill lamb and locally sourced organic produce are served in both. The seafood is caught by small local boats and trips and classic yacht charters can be arranged. Lock 16, our famous Seafood restaurant which has won many accolades including best Seafood Restaurant in the UK, is open during the summer on Friday and Saturday evenings for dinner and for private parties at anytime.
Crinan has become a magnet for many of Scotland's top artists who stay, paint and exhibit regularly. Frances Macdonald (Ryan), who exhibits at the Portland Gallery in London and the Scottish Gallery in Edinburgh, is resident artist. Her son Ross Ryan, who shows internationally, is also represented. Guided painting holidays are now available at the Crinan Hotel and Art Master Classes and professional guidance can be arranged.
There is a wide variety of things to do at Crinan and in the surrounding area. You can enjoy stunning walks, and this is the heart of Dalriada, Historic Scotland! Golfers can head for Machrihanish Championship Links Course, an easy drive from Crinan. The Hotel also has a Secret Garden featured in Scotland's Garden Scheme. And do keep an eye on our Special Offers page to see if you can snap up a bargain for your visit to the Crinan Hotel.
Contact us - by email: [email protected] If you prefer you can always still use the phone or even write! Telephone: +44 (0)1546 830261 Address: Crinan Hotel | Crinan | Crinan by Lochgilphead | Argyll | PA31 8SR
Click on the picture below to see a short video which shows the hotel and the surrounding area.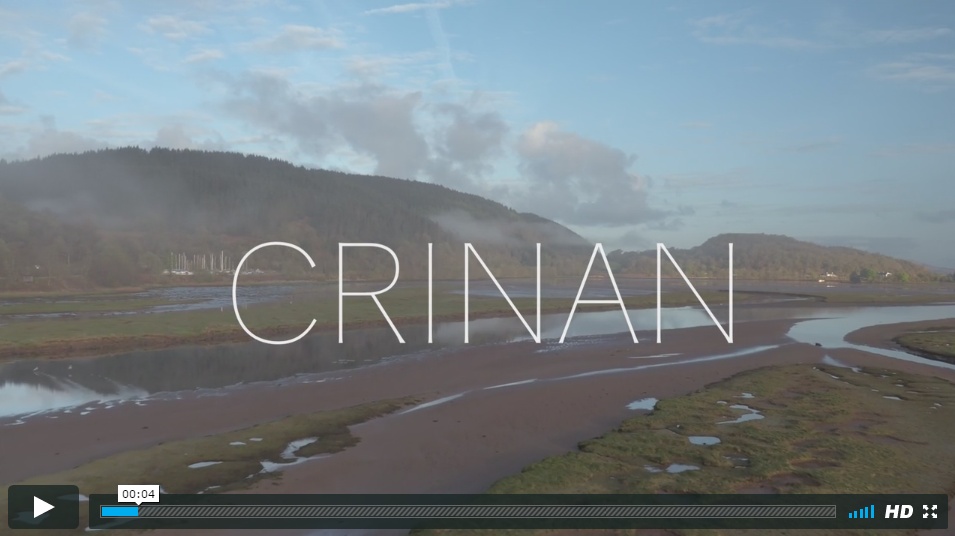 ---
---