World's Biggest Pub Quiz
The Crinan Hotel is pleased to be taking part in this event.
Pubs, clubs and bars across the UK will be hosting the third annual World's Biggest Pub Quiz from 4-8 March 2018.
Join us at the Crinan Hotel on the 8th March at 8.00 p.m. and help us raise money for Feedback Madagascar. (www.feedbackmadagascar.org)
Prize for winning team and other prizes as well - bring a team along, or join up with others on the night. Prizes will include a print of a Seascape of Iona by Frances Macdonald and gift items from Madagascar - and you can purchase other items to support their work in the Feedback Madagascar shop at the Crinan Hotel.
More information will be posted on the Crinan Hotel website soon so be sure to keep an eye on this page.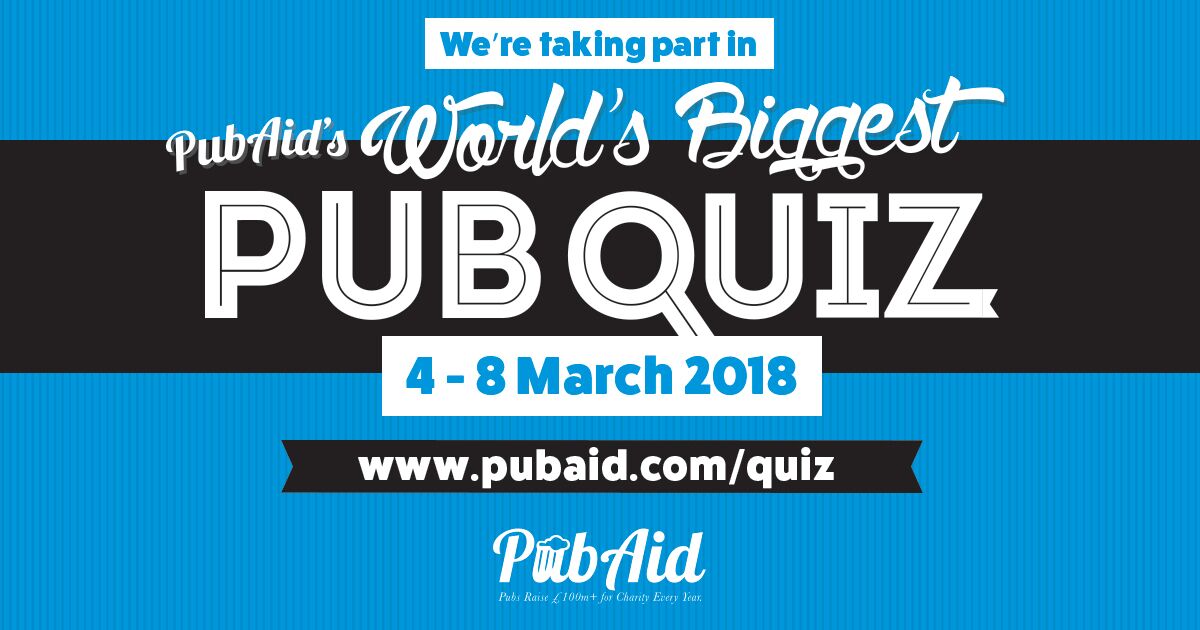 www.worldsbiggestquiz.pubaid.com
Over 50,000 quizzers in 2,000 venues raised £200,000 for 800 charities in 2016 and 2017. Over 2160 venues have registered to take part in 2018.